Via-New Geography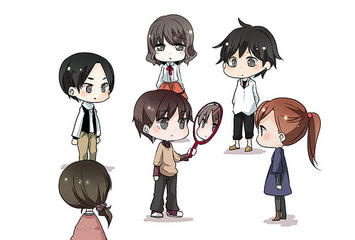 By Joel Kotkin
In the 1980s, American commentators and best-selling authors repeatedly sought to convince companies and workers to be more "Japanese." After all, for two generations, the men of Japan, supported by their wives, constituted a fearsome force – first, in the run up to the Second World War, then during the economic "miracle" that drove that small island nation toward the pinnacle of global economic power.
Yet, today, Japan's latest generation of men appears lacking the fierce ambition that drove their fathers, much less their grandfathers. The term commonly used for this new generation of Japanese is "herbivores," a play on the word for plant-eating animals generally known for their docility. And, instead of embracing what the new generation is doing in Japan, we should look at our young people and think: God forbid.
Growing up in a period of tepid economic growth, a declining labor market and a loss of overall competitiveness, Japan's "herbivores" are more interested in comics, computer games and socializing through the Internet than building a career or even seeking out the opposite sex. Among males ages 16-19, 36 percent in one survey expressed no interest in sex, and some even despised it.
Not that women are waiting breathlessly for male stirrings: Disinterest is even higher – 59 percent – for females in the same age category. The percentage of sexually active female university students, according to the Japanese Association for Sex Education, has fallen from 60 percent in 2005 to 47 percent last year. There's a bigger issue here than overly tame libidos, suggests sociologist Mika Toyota. Once-critical interpersonal familial ties are being replaced by more ad hoc relationships based on common interests.
Read entire
article